A bit of co-opetition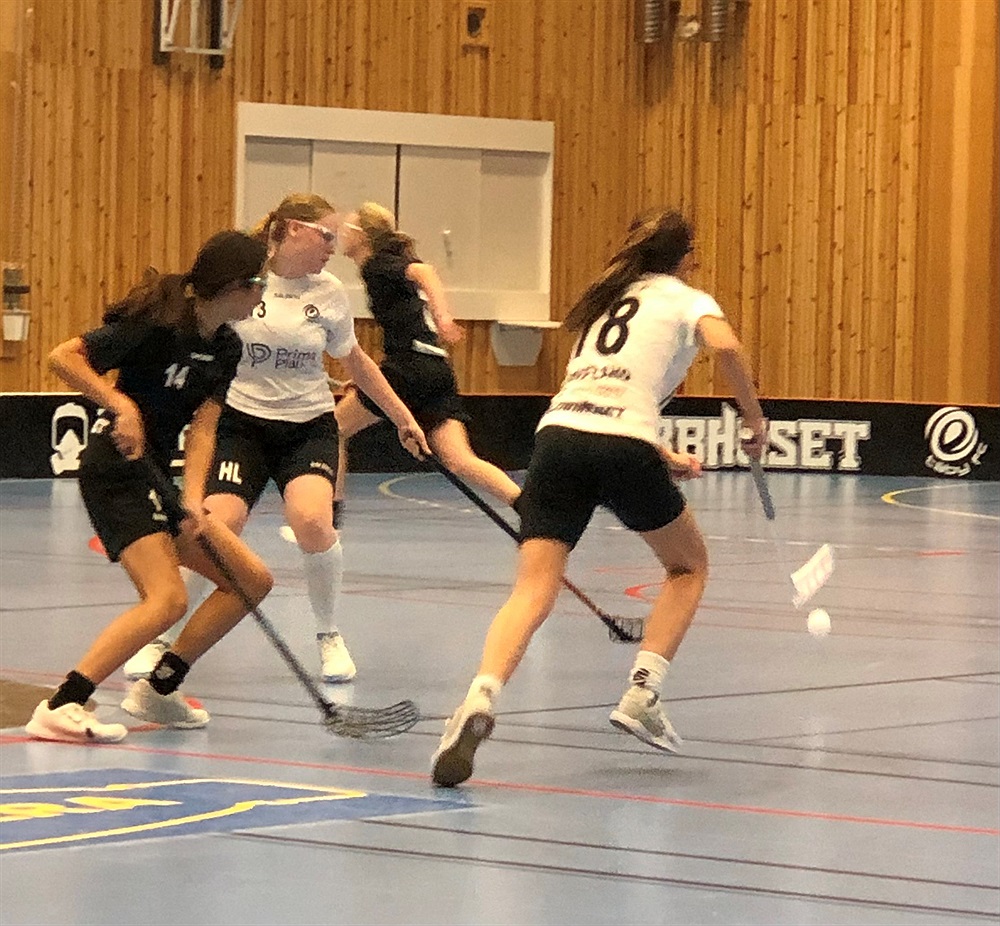 going for it; Täby FC F06 Gribby and Täby FC F07
On the twelfth day of Christmas my true love gave to me..........
Whilst today was a good day to have a good day it was also a great day for some Täby co-opetition ; by way of context, we've spent the first half of this season holding everything together by hook-or-by-crook as last season we were 28 players strong and this season we are not. We also lost all but 1 of our coaches but we've gained 2 very special coaches in Micke Hedin and Thor Hakefjäll alongside Mathias Ekstedt who has also ended up coaching more than he anticipated this season; thank you Mathias!
Micke revamped our game and he, Thor and Mathias have been bedding that down over the last 3 months - it is not perfect yet but it has landed.
With great support from both F07 and F06 Skarpäng teams when we've struggled to gather a full team for seriespel we've managed to hold everything together. But, we have also been in a position to help out both of them from time-to-time. Life is about give-and-take and so we're grateful for help but we're also grateful that we can help out in some small way. Our 2 talented and hungry goalkeepers have been able to get more match play than they might have expected at the outset of the season by helping out so it is a win-win all round.
As for the rest of the team, we have some hard-headed players that really want to play innebandy and who really want to improve because they enjoy the sport, the camaradarie of belonging to Täby FC and all that has gone before us. Every single one of them have made progress this season against all-odds - they've stuck with us and not given up. Sometimes we've only had 6 players at training but the committment is there. There is light at the end of the tunnel and it is not another train. It would be wrong of me not to mention the Monday team that Otto Fringel and Joakim Laksov have pulled together. This positive and talented group of girls play every Monday evening and join the second half of our normal training for a solid hour of matchplay. We love it . We get lots out of it and we hope they do too
Now, back to today's match - a Täby derby with us playing F07 at horrible-o'clock this morning. We borrowed 2 players from Skarpäng to make up 2 full "femma" to face 16 determined players - a bit daunting but we never shy away from a bit of pressure - we just suck it up and play. The game had great pace throughout from both teams, all the way to the very end and we managed to frustrate every single attempt they made to score (and scored a few ourselves). So yes, today was a very good day to have a good day (for us at least); we have 1 more match next weekend and then the very fabulous Tomteskumcup next Monday 20th. Roll-on the 20th!
ps thanks to the coaching from @Thor, @Mathias and @Anette today
---